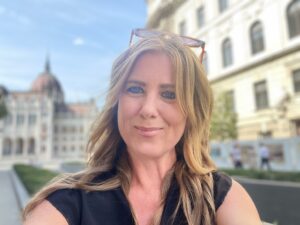 Budapest has always been my home and my love. As a Budapest private tour guide, I promise not only to show you its main attractions but to give you the perspective of a true local, too. I grew up in Budapest, I lived here my entire life, this is the city that I know the best and I love the most. I'm committed to tell you everything about how we live, what we experienced during the last few decades.
I'm offering personalized, fully customized tours for you and your family members or friends only, in order to make sure that you make the most of your time when you visit Budapest. All the tours are tailor-made, organized according to your preferences, I'm happy to provide as many options as you wish, so that you can have the most amazing Budapest experience.
Showing around my city and my country really is my passion, so you'll feel like spending a day with a friend.