Drifting ice on the Danube river, view from in front of the Buda Royal Palace.
The State Opera House is one of the most impressive buildings of the Andrassy avenue, Budapest's Champs Elysées. The building's extremely richly ornate façade and arched main entrance both present an imposing sight from the outside but you really have to walk inside because the interior of the building is equally beautiful. No wonder that the Austro-Hungarian Emperor Franz Joseph found the idea that this building was actually more richly decorated than the Vienna Opera House outstanding and irritating, too.
The Opera House can of course be visited, there are guided tours in the building every afternoon and if you're lucky, you might also book tickets for the evening performances, such a nice and unique experience when you visit Budapest. You'll of course learn all the funny and dark secrets of the building and its statues if you choose to join a "Pest Walk" with me.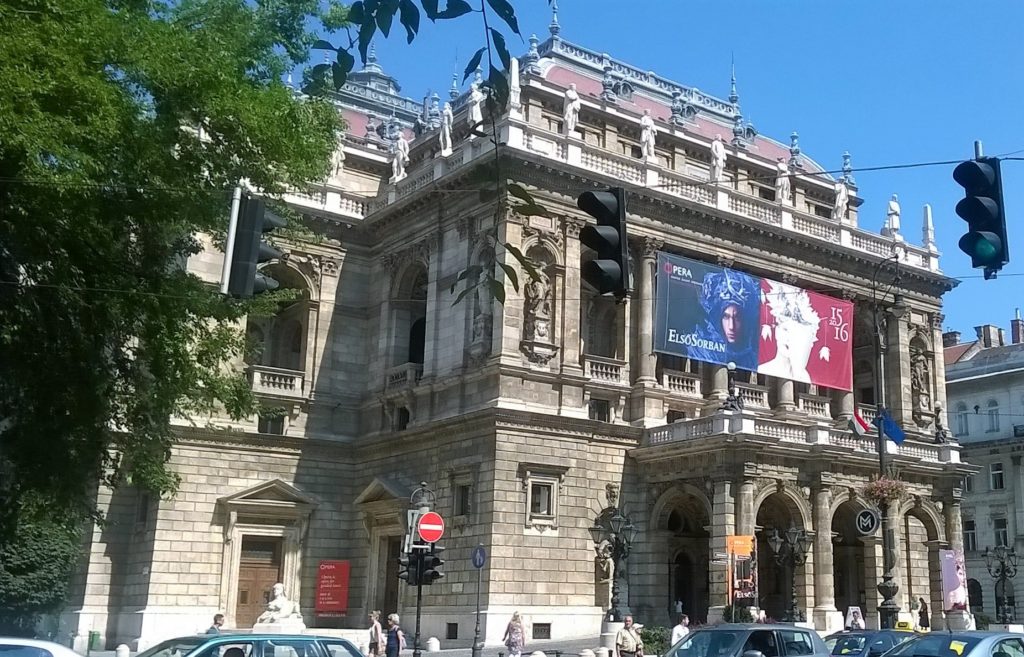 I'd like to wish you happiness, peace, love and harmony, I hope all your dreams will come true in 2017.
I'm looking forward to seeing you and to showing you around my beautiful Budapest!